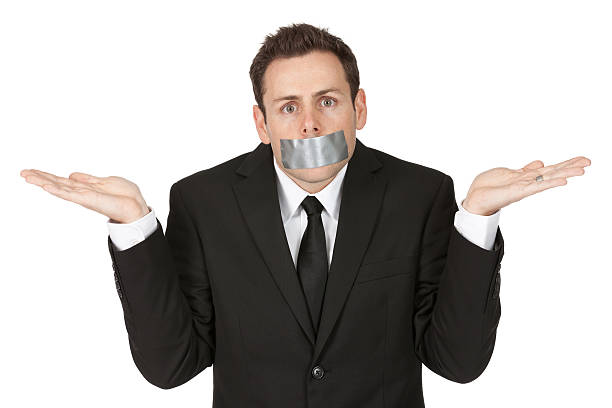 The gag order starts with the President of the Church and his counsellors. They are under a spiritual gag order to not discuss the Facsimiles publicly. The same order is placed on the Quorum of the Twelve and has been passed along in essence to all of the General Authorities of the Church as the example has been set from the top levels.
DO NOT DISCUSS THE FACSIMILES!
The Church pleads the 5th.
Why?
Because it knows it's guilty and there is no hope or help from heaven. The mouth of the Holy Ghost has been stopped cold! The heavens are closed and there is no revelation to the prophet on what to do. Mormonism is suffering a dearth of revelation and innovation on how to overcome this obvious fraud that is so apparent that nobody can deny it and keep a straight face.
Everyone knows the Mormon Facsimiles are a fraud. And with that comes the exit door for a way out of Mormonism.
[x] The Facsimiles are a fraud
[x] The Book of Abraham is fiction
[x] Egypt predates Smith's account by thousands of years
[x] Smith's account of how Egypt sprung forth is a
lie