There are great number of ways to define significance. Word's are significant, names even more so, and one name is most significant of all. Let' s model the Month and Day with two purple dice.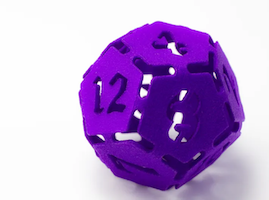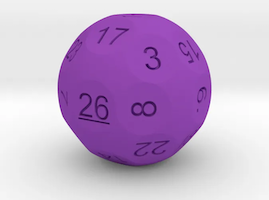 The die on the right has 12 sides to choose a random month.
The die on the left has 26 sides to chose a random letter to represent the day of the month.
1/12 x 1/26 = 1/312 because we can only represent 26 days.
If both dice are rolled, we have 1:312 chance of rolling a 3 and a 8 that represents March 8. (order dependent)
Really there are 365 days in a year so this is just a visual approximation of 3/8 as a random date. This is how it all began in 1980 when I met someone with CH in their name. Then 8, 9, 10 and 11 years later these chance encounters repeated. I don't know how many names have CH in them, but each encounter seemed more strange than the last.

What is the frequency of earthquakes shaking the Salt Lake Valley, that are sufficiently strong to loose Moroni's Instrument