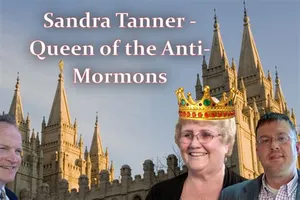 One of the certain parties
.

https://youtu.be/UsvawgpE37k?t=697
The Oliver Cowdery Pamphlet says the angels voice sounds like Sidney Rigdon.
https://www.ldsfreedomforum.com/viewtopic.php?p=1005266&hilit=Oliver+Cowdery#p1005266

wrote: Re: England

Joseph Smith's mission from God was done when he finished the Book of Mormon. The Church of April 6th 1830 was solely based on the Book of Mormon. It is after that the present day Church was founded. It was founded by adding multitudes of false doctrines.

13:6 And it came to pass that I beheld this great and abominable church; and I saw the devil, that he was the founder of it.
There's a Spirit directed conclusion to some interesting discussion, with many good excerpts from a UTLM source document.