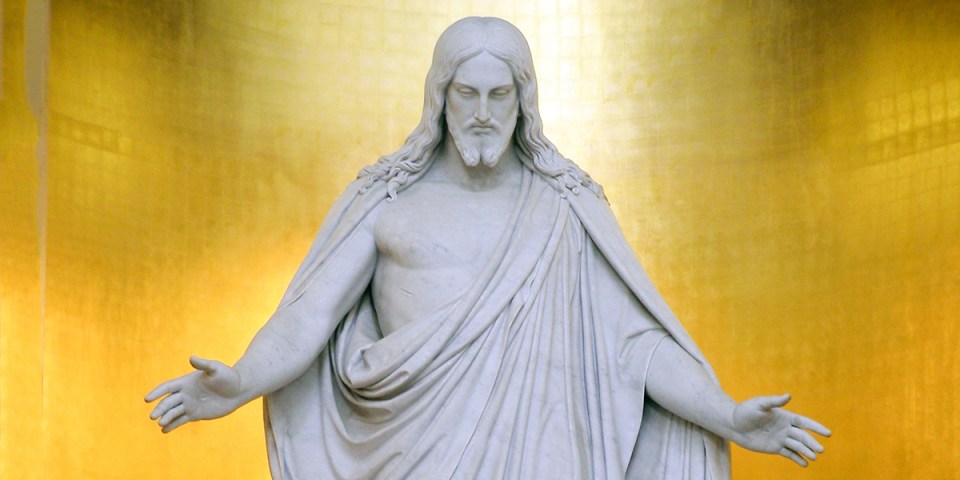 I do wonder if Thorvaldsen had an agenda and some private musings in making his graven image of Christus. It's those crooked and less than perfect lips! I can see it. I feel it, and have to tell. There is something deeply suspicious about those lips. In fact, I would go on record to say that I see something deeply sinister at play. This Christus is NOT the face of a virtuous man -- nor is it the face of a man who loves just anyone and everyone. He's guarded and selective. He has in mind what he likes and what he does not like.
Frankly, I think, Thorvaldsen played the church with some kind of hidden agenda known only to his secretive mysterious thinking.
I think the Christus lips are that of a man who would lie and deceive -- in other words, he's lying! I don't trust him. He gives me the creeps.