God
Posts: 1465
Joined: Fri Jun 18, 2021 6:04 pm
I see, but I'm sure God will bless you with a woman who is more beautiful.
God
Posts: 5120
Joined: Wed Oct 28, 2020 2:04 am
MG 2.0

wrote:

↑

Fri Aug 05, 2022 9:57 pm

Kevin Sim, that actually doesn't work so well. The crowd will still see what they want to see and disregard the rest.

Regards,

MG
Your church covers up sexual abuse. It's a false ideology and a 'false' organization. Will you still see what you want to see and disregard the rest?
- Doc
1. Speech is aggression.
2. Every utterance has a winner or a loser.
3. Curiosity is feigned.
4. Lying is performative.
5. Stupidity is power.
God
Posts: 1465
Joined: Fri Jun 18, 2021 6:04 pm
God
Posts: 1465
Joined: Fri Jun 18, 2021 6:04 pm
Bishop
Posts: 507
Joined: Wed Oct 28, 2020 1:52 am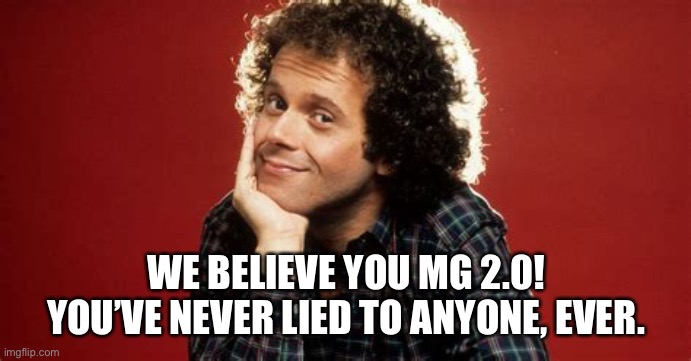 "I'm on paid sabbatical from BYU in exchange for my promise to use this time to finish two books."

Daniel C. Peterson, 2014
Res Ipsa

wrote:

↑

Sun Jul 31, 2022 10:35 pm

KevinSim

wrote:

↑

Sun Jul 31, 2022 1:00 am

I'm not as worried about universal heat death, which we're aware of, as I am about all the other species survival threatening crises before then, that we're not aware of. We're not doing all that well with climate change right now. As a species we keep putting the metaphorical revolver to our head, spinning the chambers, and pulling the trigger. One of these times the gun is going to go off.

I agree, but I don't see what that has to do with the existence of your God.
That's because it
has
nothing to do with the current existence of God. In this subthread I am
not trying
to prove the current existence of God. I'm trying to show
why humanity needs
someone who knows how to stop playing the mentioned metaphorical Russian Roulette, and I call that someone God. I'm not arguing that that someone exists; I'm simply saying that humanity needs that someone to exist.
Res Ipsa wrote:And I don't understand why you think I have some special duty to some future generation that I literally know nothing about as opposed to the next generation after mine.
Res Ipsa, I find it hard to believe you feel a duty to the next generation but not the generation after that. You care about the second generation (after you) because the first generation (after you) cares about them, and because you care about that first generation. And the process is recursive. We owe the next generation a better world than we have, or at least one that is not worse. Have we really filled that debt if the next generation is just one generation closer to the extinction of the species?
Holy Ghost
Posts: 900
Joined: Wed Oct 28, 2020 6:17 pm
Location: The one and only, iconic Keith Haring, of course
.
Interchange between someone-who-has-never-lied-to-anyone-on-this-board and yours truly. It's worth scanning. Actually, the entire thread is worth reading.
MG 2.0

wrote:

↑

Mon Feb 07, 2022 11:30 pm

I went back and read my posts. You're right. I did say that I had read the complete article I was asking you to read in its entirety. That was wrong. I apologize. And what's even worse, I had to go back to see that I had said what you said I said. I didn't remember having said that. Not a very good way to establish credibility.
MG 2.0: Am I misrepresenting anything, here?
edit: On another topic. For what it's worth, MG isn't Kevin. To think so is to do a disservice to both of them.
Last edited by
Morley
on Sat Aug 06, 2022 3:35 am, edited 1 time in total.
IHAQ, having recently discovered that I can use up arrows to follow links to previous posts, I followed those links back three times, and could not find the post where I said failing to produce God validates my position that God exists. Could you please give me a link to the post where I exactly said that?
IHAQ wrote:

You're right that I am a believer. Why does that mean that the onus is on me?

Because you're the one making the claim God exists and He talked to you.
And therefore I should produce God? Would it be enough if I explained why I believe God exists, and why I believe that God talked to me?
IHAQ, this thread consists of 38 pages of posts. Do you think you could narrow the two statements' locations down a little better than saying they are on "this very thread"?