"Non-Mormons who know someone who is Mormon not only are more likely than those who don't to express a favorable view toward Mormons (19% vs. 10%), but also are more likely to express an unfavorable view (31% vs. 22%)."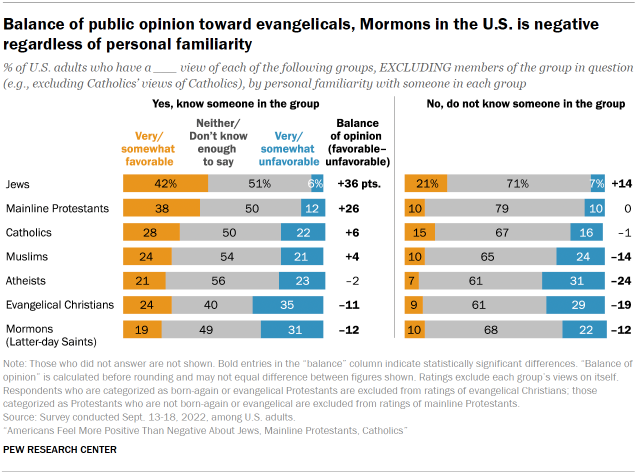 Every member a missionary has completely backfired.
ETA: Changed headline to make more clear.