I'm posting this thread where information can be collected and posted regarding upcoming responses from the Church about this very important controversy concerning the authenticity of Facsimile No. 3, published by the Church in the Book of Abraham. Litigation or legal action by those who ascribe to beliefs and values of the ancient Egyptian religion or who have been misled to believe Joseph Smith translated ancient Egyptian may file class action suit against the Church and sue for damages -- in the BILLIONS of dollars which the Church readily has available in its secret account which has been kept from the members of the Church.
The
original discovery
and some continued discussion of the jackal snout is found in these Mormon Discussion links:
A few questions for Shulem
Facsimile No. 3 printing plate reveals jackal head Anubis
BOOK OF ABRAHAM FACSIMILE NO. 3?? WEBSITE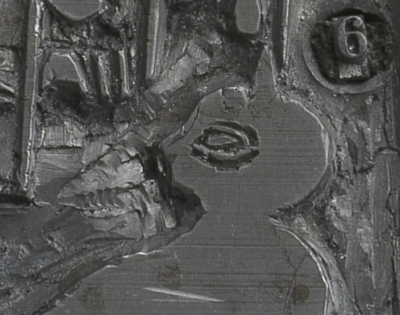 I'm confident this matter will be publicly addressed by BYU Egyptologists and Church officials who are responsible for the continuous slander in publishing Facsimile No. 3, with its accompanying Explanations in The Pearl of Great Price.
Two things need to happen in order to alleviate Defamation of Character and slanderous statements towards the deities of another religion, namely the ancient Egyptian religion.
1. Restore the snout of the jackal god Anubis in a corrected version of Facsimile No. 3
2. Cease the publication of the
Explanation
s in Book of Abraham canon.
Also, for reference, here are links to Mormon Stories & Radio Free Mormon interviewing Dr. Robert Ritner about the Book of Abraham:
MORMON STORIES 1339-1341: DR. ROBERT RITNER – AN EXPERT EGYPTOLOGIST TRANSLATES THE BOOK OF ABRAHAM
Radio Free Mormon: 188: Dr. Robert K. Ritner on the Book of Abraham part 1
Radio Free Mormon: 189: Dr. Robert K. Ritner on the Book of Abraham part 2
Radio Free Mormon: 191: Dr. Robert K. Ritner on the Book of Abraham part 3